The Confederate monument protest in Knoxville Saturday ended without violence, police said.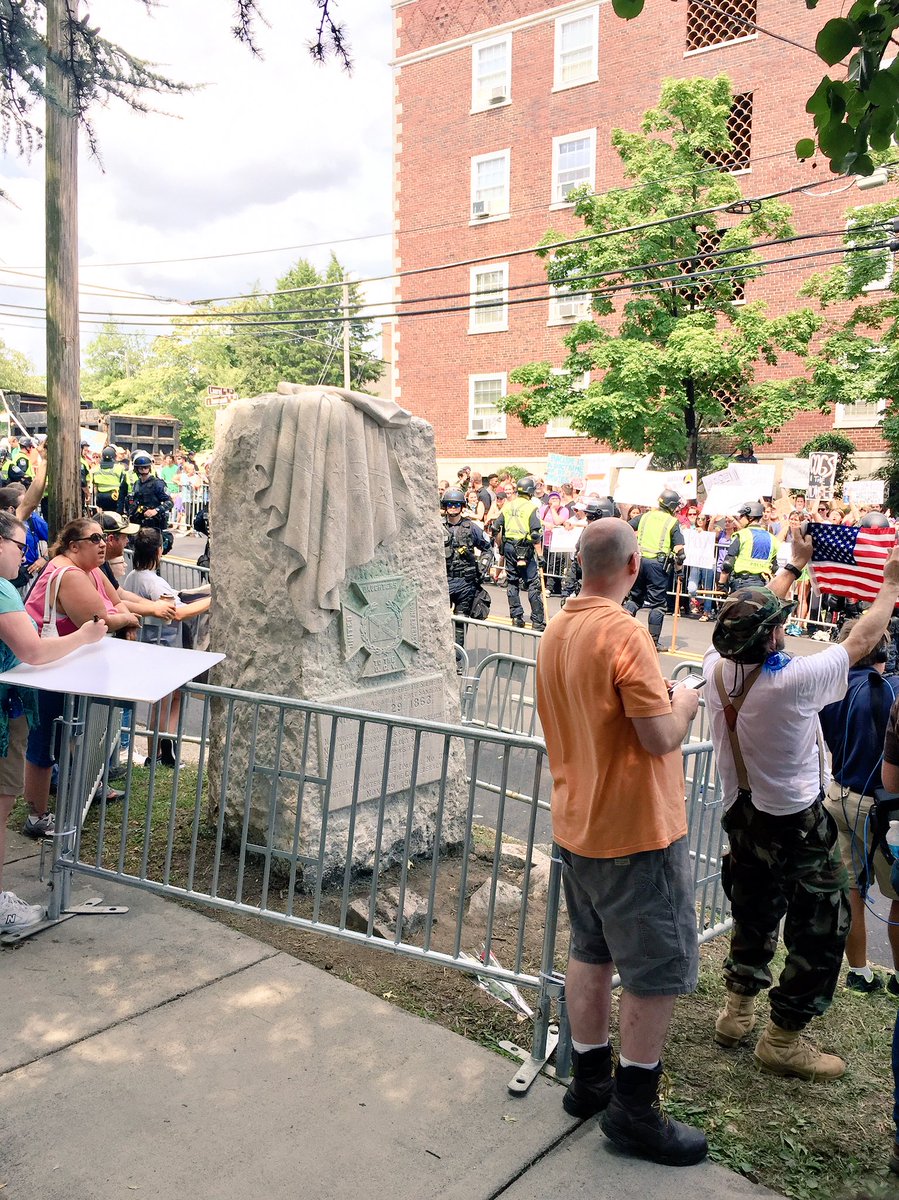 The Knoxville Police Department (KPD) tweeted Saturday that the demonstration in Fort Sanders was "peaceful and successful."
The protest was held against a monument in the historic neighborhood that honors fallen Confederate soldiers from the Battle of Fort Sanders on Nov. 29, 1863.
WATE reported the city had shut down a portion of 17th Street to vehicles.
Earlier in the day, the KPD tweeted that guns, knives and face coverings would not be permitted. Police also reported handing out water to protestors.
Petitions were posted online last week calling both for the removal and the preservation of the monument, WATE reported. The monument was vandalized and then cleaned up.
WBIR reported about 300 people gathered near the monument. Most protested the structure, while a few showed support. Some chanted "not in Knoxville," while one woman displayed a sign reading "defend our monument."
The KPD tweeted that the drivers of dozens of cars that towed from the protest area would not have to pay. The department tweeted the name and number of the city impound lot.
Democratic Knoxville Mayor Madeline Rogero tweeted "Thank you @knoxsheriff, @TNHighwayPatrol, @OakRidgePolice, @TBInvestigation, @KnoxvilleFire, @UTPolice & @CityKnoxvilleTN Public Service!"
On Wednesday, in advance of the rally, Knox County Mayor Tim Burchett issued a statement denouncing the pro-monument demonstrators, the University of Tennessee Daily Beacon reported.
"As out-of- town white supremacists and neo-Nazis head toward East Tennessee, I ask everyone of faith to pray for the safety and well-being of our community, our law enforcement and everyone involved, and for the healing of our nation," Burchett said. "The racism and hatred of these white supremacists and neo-Nazis don't reflect our values, and they are not welcome here."