by Vivian Jones
The Tennessee Bureau of Investigation has received more than 450 tips of cyber crimes against children this year, TBI Director David Rausch said.
The bureau received 122 tips of cyber crimes against children in March, which was three times the number of tips received in January.
"At the start of the quarantine, we saw a large and concerning spike in the number of cyber tips that we received," Rausch said Thursday during a news briefing at the state Capitol.
Tips decreased significantly in April and spiked again in May. In July, tips leveled back to numbers consistent with the beginning of the year.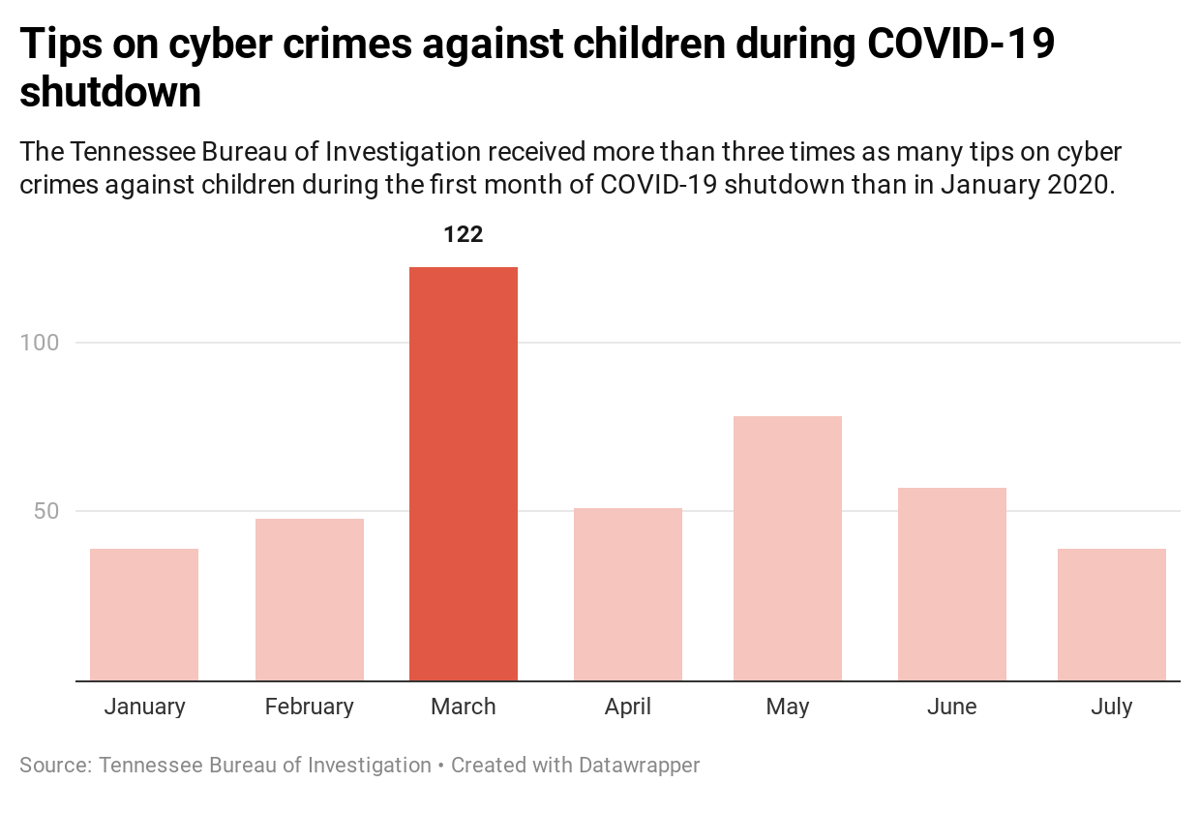 "With more young people on the internet, it opens a large door for potential bad actors," Rausch said. "Not only are children working more in a virtual environment, so are the sexual predators. It can only take a few steps to get from a virtual school to escort ads."
Rausch said TBI's Technology and Innovation Division is actively investigating tips of cyber crimes against children.
"The pandemic may have slowed down a lot of aspects of our lives, but let me tell you, it sure hasn't slowed down the investigators in these units," Rausch said.
As many students are returning to school this year in a virtual environment, increasing exposure for potential crimes, Gov. Bill Lee has directed the Department of Education (DOE) to join TBI to develop a cybersecurity plan to protect students from internet predators.
"We must do everything we can to protect our kids to the fullest extent of the law," Lee said. "I have directed the Department of Education to develop a plan for a more stringent cybersecurity strategy for districts utilizing online learning."
Education Commissioner Dr. Penny Schwinn said DOE is coordinating with state and district operations and IT teams, along with TBI, to develop a cybersecurity strategy. Information on the plan will be announced in coming weeks.
– – –
Vivian Jones is a reporter at The Center Square.