During an early afternoon press conference in Nashville Saturday, authorities asserted that investigators had not identified a person or persons of interest in the Christmas morning bombing.
Shortly before the press briefing, CBSNews.com reported that person of interest had been identified: "A law enforcement source told CBS News a person of interest has been identified in connection to the Christmas morning explosion in Nashville. The person is connected to the RV that exploded."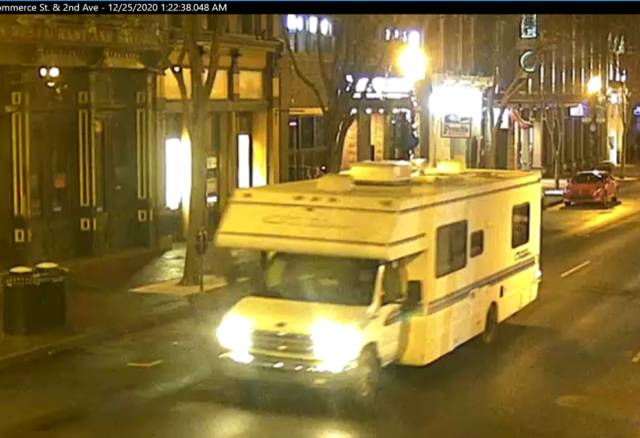 However Doug Korneski, the Special Agent in charge of the FBI Memphis field office denied the report during the question-and-answer portion of the briefing.
"We can't confirm anybody or any individuals that we've identified. As we mentioned, we have over 500 investigative leads and we're following up on every one of those. There are a number of individuals we are looking at, so at this point we are not prepared to identify any single individual," Korneski said.
But after the briefing by Nashville authorities, CBS News' Chief Justice and Homeland Security Correspondent Jeff Pegues seemed to contradict investigators, tweeting, "@CBS has learned the name of a person of interest tied to the explosion that rocked Nashville on Christmas."
Agents and officers from the FBI, ATF, Metro Nashville Police Department, Tennessee Highway Patrol, and the TBI, along with forensic and behavioral specialists – an investigative team numbering into the hundreds – are all working to process and then clear the massive crime scene.
"We're starting at the outermost perimeter of the area and working inward," Korneski said. "We hope to have the area complete and turned back over to the city of Nashville within the next day or so." He explained that as evidence was gathered and cataloged, authorities could release the area back to City of Nashville for inspections to determine the soundness of the structure.
In all, authorities said that 40 buildings were impacted by the blast.
Officials say that there is no evidence to suggest Nashvillians are at any further danger from additional bad actors.
"We currently believe there are no active threats," Korneski said.
Watch the full press briefing:
– – –
Photo "Saturday Press Conference" by Nashville FD.