The Tennessee Department of Education announced a partnership with the Governor's Early Literacy Foundation (GELF) on Wednesday aimed to deliver books to the parents of young elementary school-aged children this winter. The books are offered at no cost and are for kindergarten through second grade children. The effort is part of the state's increased commitment to early childhood literacy under Governor Lee.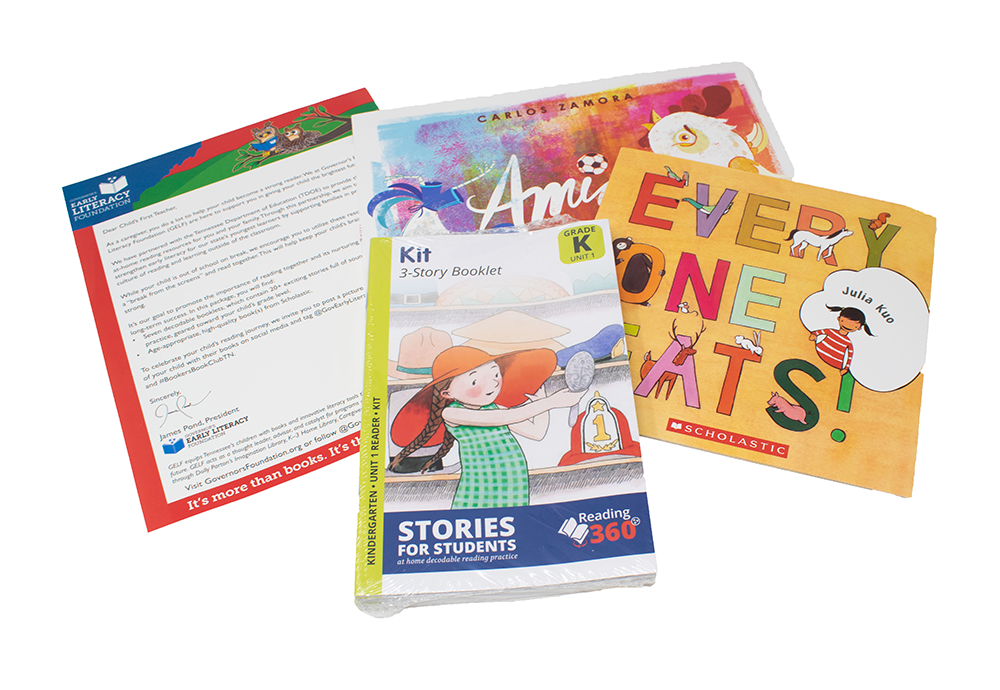 James Pond, GELF President said in a statement. "Through this partnership, we aim to strengthen early literacy by promoting a culture of reading and learning outside of the classroom. When children are on holiday break from school, we encourage families to take a break from the screens and read together with these resources. Books build learners; books bond families."
The initiative is expected to encourage young readers to read more outside the classroom by providing reading material for their homes. Through the program website, parents can sign up to receive seven At-Home Decodable booklets, which contain more than 20 stories full of sounds and words to practice. Parents also receive two or three Scholastic books.
The program's book titles are listed here.
A "decodable" is a book or story that, that is written with a focus on important foundational skills, like letter sounds, through the usage of familiar words. The books provide an opportunity for emerging readers to practice their developing decodable skills while reading at home with family members.
Reading material given to beginning readers sets their 'reading reflex' — the habit of using knowledge of letter-sound relationships as the first strategy for reading unfamiliar words. Decodable books provide students an opportunity to 'sound out,' rather than guess, unknown words. The development of this skill leads to more successful independent reading. Studies have found that children were more likely to apply their phonics knowledge, read more accurately, and needed less help when reading decodable books.
Furthermore, findings published in the journal Social Science Research show that a child raised in a home with access to books positively impacts future academic growth and job attainment. As reported by Pacific Standard when it comes to standardized tests, "Regardless of how many books the family already has, each addition to the home library helps children do better."
GELF is a non-profit founded in 2004 by former Tennessee Governor Phil Bredesen a public-private partnership to foster a love of reading in preschool children by expanding Dolly Parton's Imagination Library program statewide as a public-private partnership with the intent of fostering a lifelong love of reading by expanding Dolly Parton's Imagine Library program statewide. Parton's program gifts children, through the mail, one book a month from infancy to age five.
Since successfully expanding the much-heralded Imagine Library program, GELF has expanded its vision to include four other key programs – Storybook Trails, Book Buses, Caregiver Engagement, and K–3 Home Library.
The "At-Home Decodable" book program is a part of the $100 million federally funded Reading 360 initiative, created in the wake of the pandemic in order to help young students impacted by school closures.
– – –
TC Weber is a reporter at The Tennessee Star and The Star News Network. He also writes the blog Dad Gone Wild. Follow TC on Twitter. Email tips to [email protected] He's the proud parent of two public school children and the spouse of a public school teacher.
Photo "Parents Reading a Book to Child During Christmas Season" by William Fortunato.